GMOS Case Study Land/Water Mask Change - MDL
GMOS Case Study Land/Water Mask Change
GMOS Development: December 2007 Gridded MOS Changes
On December 18, 2007, we will be making modifications to the GFS-based gridded MOS guidance for the CONUS. Based on feedback we have received from users of the gridded MOS, we will:

1) modify the mask that designates whether a gridpoint is land or water (land/water mask)
used in the analysis process
2) modify the QPF analysis scheme, and
3) remove stations from the analysis

More details are provided below.
Change 1: Modifications to Land/Water Mask
Presentation - "Creation of Gridded MOS Land Water Mask" (PDF)
Summary of Land/Water Mask creation (PDF)
Images for Comparison (PDF images)
Change 2: Change to Precipitation Amount analysis scheme
The analysis was modified slightly because it was felt our expected value approach was too conservative. This new method results in higher precipitation amounts.

Current Precipitation Amount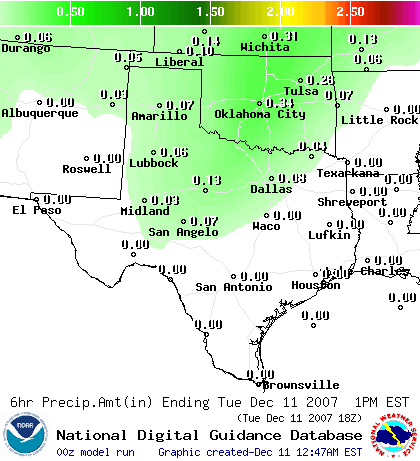 Precipitation Amount with new scheme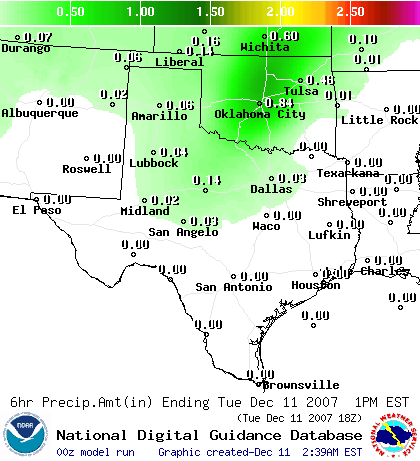 Change 3: Removal of stations from analysis
The following list of stations will be removed from the analysis for the given elements based on user feedback indicating these stations were causing errors in the analysis.

Element
Stations Removed
Max/Min Temperature
KHZY -- Ashtabula, OH
171381/CHAM1 -- Chamberlain Bridge, ME -- cooperative observer site
Dew point Temperature
KTZR -- Columbus/Bolton Field, OH
KIDI -- Stewart Field, PA
All elements
QOSA3 -- Piney Hill, AZ - mesonet site
NS006 -- O W Saddle, AZ - mesonet site