NWS Local Station History - National Weather Service Heritage
NWS Local Office History Links
Many NWS local offices have developed their own Heritage websites.
Click on the links below to learn more about NWS history in your home town!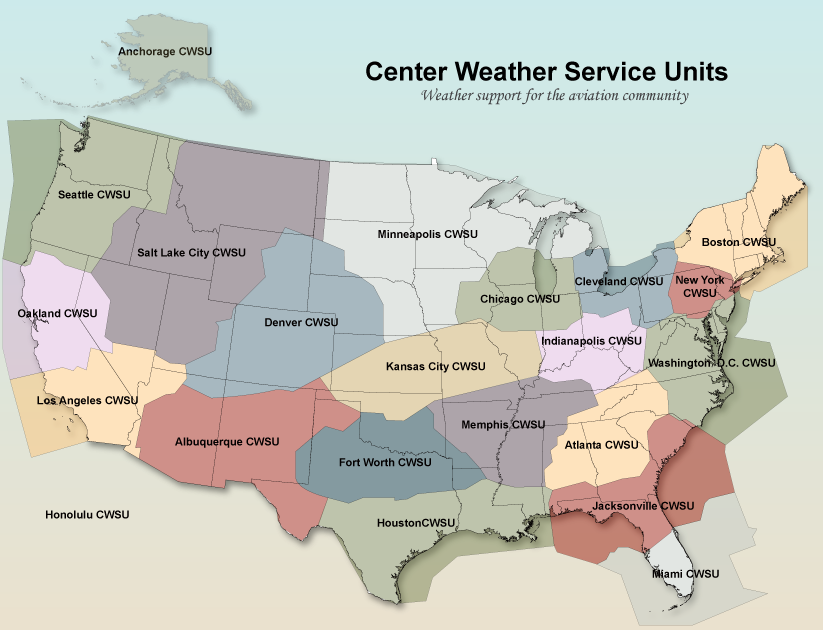 Summarized listings of all past and present NWS offices:
https://www.weather.gov/ilx/nws-wb-history
Explore the evolution of Signal Service, Weather Bureau and National Weather Service via an ArcGIS Story Map.
Alaska Region:
Central Region:
| Office ID | Station Name | Address |
| --- | --- | --- |
| ABR | Aberdeen, SD | https://www.weather.gov/abr/office |
| APX | North Central Lower Michigan | N/A |
| ARX | La Crosse, WI | https://www.weather.gov/arx/station_digest |
| BIS | Bismarck, ND | N/A |
| BOU | Denver/Boulder, CO | N/A |
| CYS | Cheyenne, WY | https://www.weather.gov/cys/history |
| DDC | Dodge City, KS | https://www.weather.gov/ddc/ddchist |
| DMX | Des Moines, IA | https://www.weather.gov/dmx/about |
| DLH | Duluth, MN | https://www.weather.gov/dlh/ouroffice |
| DTX | Detroit/Pontiac, MI | https://www.weather.gov/dtx/office3 |
| DVN | Quad Cities, IA/IL | https://www.weather.gov/dvn/aboutus#history |
| EAX | Kansas City/ Pleasant Hill, MO | https://www.weather.gov/eax/office-history |
| FGF | Grand Forks, ND | https://www.weather.gov/fgf/officehistory |
| FSD | Sioux Falls, SD | https://www.weather.gov/fsd/fsdstationhistory |
| GID | Hastings, NE | https://www.weather.gov/gid/stationhistory |
| GJT | Grand Junction, CO | https://www.weather.gov/gjt/history |
| GLD | Goodland, KS | https://www.weather.gov/gld/ouroffice-stationhistory |
| GRB | Green Bay, WI | https://www.weather.gov/grb/history |
| GRR | Grand Rapids, MI | N/A |
| ICT | Wichita, KS | https://www.weather.gov/ict/history |
| ILX | Central Illinois | https://www.weather.gov/ilx/nwshistory |
| IND | Indianapolis, IN | https://www.weather.gov/ind/aboutus |
| IWX | Northern Indiana | N/A |
| JKL | Jackson, KY | https://www.weather.gov/jkl/virtualtour |
| LBF | North Platte, NE | https://www.weather.gov/lbf/history |
| LMK | Louisville, KY | https://www.weather.gov/lmk/lmk_history |
| LOT | Chicago, IL | N/A |
| LSX | St. Louis, MO | https://www.weather.gov/lsx/stl_history |
| MKX | Milwaukee/Sullivan, WI | N/A |
| MPX | Twin Cities/ Chanhassen, MN | N/A |
| MQT | Marquette, MI | https://www.weather.gov/mqt/stationhistory |
| OAX | Omaha/Valley, NE | https://www.weather.gov/oax/oax-history |
| PAH | Paducah, KY | https://www.weather.gov/pah/Paducah_Office_History |
| PUB | Pueblo, CO | https://www.weather.gov/pub/stationDigest |
| RIW | Riverton, WY | N/A |
| SGF | Springfield, MO | https://www.weather.gov/sgf/office_history |
| TOP | Topeka, KS | https://www.weather.gov/top/office |
| UNR | Rapid City, SD | https://www.weather.gov/unr/aboutus |
Eastern Region:
Office ID
Station Name
Address
AKQ
Wakefield, VA
N/A
ALY
Albany, NY
View PDF
BGM
Binghamton, NY
N/A
BOX
Boston/Norton, MA
https://www.weather.gov/box/about
BTV
Burlington, VT
N/A
BUF
Buffalo, NY
N/A
CAE
Columbia, SC
https://www.weather.gov/cae/history.html
CAR
Caribou, ME
N/A
CHS
Charleston, SC
https://www.weather.gov/chs/chshistory
CLE
Cleveland, OH
https://www.weather.gov/cle/station_history
CTP
State College, PA
https://www.weather.gov/ctp/NWSCTPHistory
GSP
Greenville-
Spartanburg, SC
N/A
GYX
Gray/Portland, ME
N/A
ILM
Wilmington, NC
https://www.weather.gov/ilm/TimelineNWSILM
ILN
Wilmington, OH
https://www.weather.gov/iln/office
LWX
Baltimore/Washington
N/A
MHX
Newport/Morehead City, NC
N/A
OKX
New York, NY
https://www.weather.gov/okx/history
PBZ
Pittsburgh, PA
https://www.weather.gov/pbz/stationhistory
PHI
Philadelphia/
Mt. Holly, NJ
N/A
RAH
Raleigh, NC
https://www.weather.gov/rah/history
RLX
Charleston, WV
N/A
RNK
Blacksburg, VA
N/A
Pacific Region:
Southern Region:
Office ID
Station Name
Address
ABQ
Albuquerque, NM
https://www.weather.gov/abq/officehistory
AMA
Amarillo, TX
https://www.weather.gov/ama/history
BMX
Birmingham, AL
https://www.weather.gov/bmx/bmxhistory
BRO
Brownsville, TX
N/A
CRP
Corpus Christi, TX
https://www.weather.gov/crp/station_history
EPZ
El Paso, TX/NM
https://www.weather.gov/epz/officehistory
EWX
Austin/San Antonio, TX
https://www.weather.gov/ewx/about
FFC
Atlanta/ Peachtree City, GA
https://www.weather.gov/ffc/history
FWD
Fort Worth, TX
N/A
HGX
Houston/Galveston, TX
https://www.weather.gov/hgx/office
HUN
Huntsville, AL
https://www.weather.gov/hun/aboutus_revised
JAN
Jackson, MS
N/A
JAX
Jacksonville, FL
https://www.weather.gov/jax/about_our_office
KEY
Key West, FL
https://www.weather.gov/key/history
LCH
Lake Charles, LA
https://www.weather.gov/lch/mission
LIX
New Orleans/
Baton Rouge, LA
https://www.weather.gov/lix/history
LUB
Lubbock, TX
https://www.weather.gov/lub/lubhistory
LZK
Little Rock, AR
N/A
MAF
Midland/Odessa, TX
N/A
MEG
Memphis, TN
https://www.weather.gov/meg/background
MFL
Miami, FL
https://www.weather.gov/mfl/floridahistorypage
MLB
Melbourne, FL
https://www.weather.gov/mlb/office_history
MOB
Mobile/Pensacola
https://www.weather.gov/mob/history
MRX
Morristown, TN
N/A
OHX
Nashville, TN
N/A
OUN
Norman, OK
https://www.weather.gov/oun/officehistory
SHV
Shreveport, LA
https://www.weather.gov/shv/ouroffice
SJT
San Angelo, TX
N/A
SJU
San Juan, PR
https://www.weather.gov/sju/office
TAE
Tallahassee, FL
N/A
TBW
Tampa Bay Area, FL
https://www.weather.gov/tbw/tampabayofficetourhistory
TSA
Tulsa, OK
N/A
Western Region:
| Office ID | Station Name | Address |
| --- | --- | --- |
| BOI | Boise, ID | https://www.weather.gov/boi/wfohistory |
| BYZ | Billings, MT | https://www.weather.gov/byz/office_history |
| EKA | Eureka, CA | N/A |
| FGZ | Flagstaff, AZ | N/A |
| GGW | Glasgow, MT | https://www.weather.gov/ggw/history |
| HNX | Hanford, CA | https://www.wrh.noaa.gov/hnx/nwssjv.php |
| LKN | Elko, NV | N/A |
| LOX | Los Angeles/ Oxnard, CA | N/A |
| MFR | Medford, OR | https://www.wrh.noaa.gov/mfr/information/history.php?wfo=mfr |
| MSO | Missoula, MT | N/A |
| MTO | San Francisco/ Monterey, CA | N/A |
| OTX | Spokane, WA | N/A |
| PDT | Pendleton, OR | https://www.weather.gov/pdt/station_profile |
| PIH | Pocatello, ID | https://www.weather.gov/pih/OurOffice |
| PQR | Portland, OR | N/A |
| PSR | Phoenix, AZ | N/A |
| REV | Reno, NV | https://www.wrh.noaa.gov/rev/history/ |
| SEW | Seattle, WA | N/A |
| SGX | San Diego, CA | N/A |
| SLC | Salt Lake City, UT | N/A |
| STO | Sacramento, CA | N/A |
| TFX | Great Falls, MT | N/A |
| TWC | Tucson, AZ | N/A |
| VEF | Las Vegas, NV | View PDF |
Center Weather Service Units:
| Office ID | Station Name | Address |
| --- | --- | --- |
| ZAB | Albuquerque | N/A |
| ZAN | Anchorage | N/A |
| ZAU | Chicago | N/A |
| ZBW | Boston | N/A |
| ZDC | Washington DC | N/A |
| ZDV | Denver | N/A |
| ZFW | Fort Worth | N/A |
| ZHU | Houston | https://www.weather.gov/zhu/ouroffice |
| ZID | Indianapolis | N/A |
| ZJX | Jacksonville | N/A |
| ZKC | Kansas City | N/A |
| ZLA | Los Angeles | N/A |
| ZLC | Salt Lake City | N/A |
| ZMA | Miami | N/A |
| ZME | Memphis | https://www.weather.gov/zme/aboutus |
| ZMP | Minneapolis | N/A |
| ZNY | New York | N/A |
| ZOA | Oakland | N/A |
| ZOB | Cleveland | N/A |
| ZSE | Seattle | N/A |
| ZTL | Atlanta | N/A |
National Centers and Support Offices:
River Forecast Centers:
Headquarters:
| Office ID | Office Name | Address |
| --- | --- | --- |
| ARH | Alaska Region HQ | N/A |
| CRH | Central Region HQ | N/A |
| ERH | Eastern Region HQ | N/A |
| PRH | Pacific Region HQ | N/A |
| SRH | Southern Region HQ | N/A |
| WRH | Western Region HQ | N/A |
| WSH | NWS HQ | https://vlab.ncep.noaa.gov/web/nws-heritage |
| | | |